1 - 18 people
A World of Whisky
£30 per person
The ideal whisky line-up for those beginning their whisky journey, or just who want to discover whiskies from around the world. Join a group session, or book a private tasting. If you would like to buy this as a gift experience voucher instead, visit our shop page.
Enquire Here
---
FULL DESCRIPTION
Whisky is made all over the world, and this masterclass will take you through six whiskies from a number of producing countries. Perfect for beginners.
If you're booking for 1-8 people, you may be part of a larger group.
9+ will be a private group tasting.
Tastings take 90 minutes.
If you would like to book a table to continue drinks at the bar, please let us know.
If you have received this as a voucher, head to our redeeming a voucher guide.
Available to buy online as a gift voucher via the shop.
If there are people in your group not taking part in the tasting, they can sit in at no cost as long as there is room.
Line Up: 
Knob Creek Kentucky Straight Bourbon, 50% abv
Redbreast Single Pot Still, 40% abv
Cotswolds Single Malt, 46% abv
The Chita Single Grain, 43% abv
The Balvenie 14 Year Old Caribbean Cask, 43% abv
Laphroaig 10 Year Old, 40% abv
---
You may also like
A Tour of Scotland
Take a Tour of Scotland from our tasting room in Birmingham, with a guided tasting of six whiskies, one from each producing area in Scotland. Available as a gift voucher - visit our shop page.
1 - 18 people
£40 per person
Wed - Private Groups (12+)
Thu - 5.30pm
Sat - 1pm
2024 weekday sessions times may differ
View tasting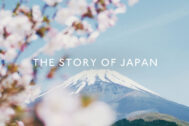 The Story of Japan
The story of Japanese whisky is a unique one. Starting over 100 years ago, we explore the whiskies and the people responsible for creating this global phenomenon. Tasting through six whiskies in the company of a Grain & Glass whisky specialist, this is a perfect gift for anyone who loves the culture of whisky and Japan.
1 - 18 people
£40 per person
Wed - Private Groups (12+)
Fri - 7pm - (once a month)
Sat- 5pm - (twice a month)
2024 weekday sessions times may differ
View tasting