We hope you enjoy what we have on offer in our bar. We're nestled in the heart of the Jewellery Quarter, with a library of over 300 open whiskies and an exceptional range of private tastings & events on offer, we've everything to satisfy your whisky needs.
WHISKY & WHISKEY
We have a vast range of whiskies for you to discover, so pull up a seat and explore.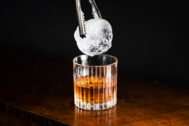 COCKTAILS
Enjoy our range of handcrafted whisky cocktails, or something more classic if you prefer.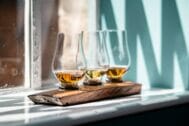 WHISKY FLIGHTS
Taste your way through a flight of carefully curated whisky trilogies, exploring flavour & whisky genres, or try one of our at-table tasting experiences.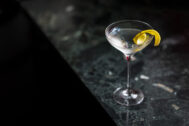 WINES, BEERS, SPIRITS & SOFTS
We also have a fine selection of other spirits, wines and beers to choose from.
---